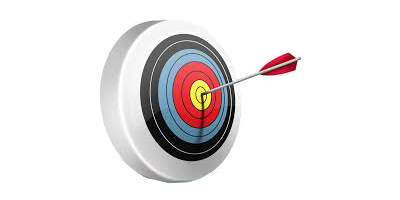 Schools and Colleges

Provide solutions to educations institutions based on their need. MANAS gives effective training solutions in the areas like:

Attitude, Life Skills, Resilience, Test Taking Skills, Time Management, Dealing with adolescent children (for parents and teachers), dealing with distractions like Facebook, mobile phone, games etc, Staying Motivated, Goal Setting, Test Anxiety Management, Study Skills, Stress Management, Classroom Management, Emotional Management for Students, Teachers and also Parents. Psychometric assessments are also carried out for students on various standardized tests depending on the requirement of the management.

General Public

Counseling and coaching for people with different needs. MANAS provides counseling for marital issues, adolescent problems, weight management issues, geriatric issues, bereavement, academic issues etc. MANAS conducts workshops for general public in relevant topics like effective parenting, conflict resolution, stress management, weight management, emotional management, work-life balance etc.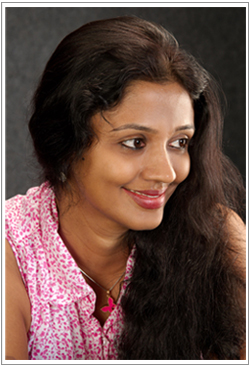 She has been providing consultancy services to various corporate, educational institutions, and social bodies, through counseling and training programs. She blends her corporate work experiences in the training programs to make the session meaningful and alive. Her unique observational skill helps her understand the need of the organization and helps in fine delivery of the services. She has made positive differences in lives of many people, through her empathetic approach and expertise in counseling services. She has conducted many workshops and lectures in the field of Resilience, Leadership Development, Personality Development, Transactional Analysis, Stress Management, Time Management, Life Skills Training, Managing Change Accident proneness and Alcoholism etc. She had authored books, scientific journals and also had published various popular articles in websites and magazines. She has been a resource person for various visual and print media like Kungumam Magazine, Deccan Chronicle, India Today, IANS, Makkal TV etc. She is a member of various psychological associations like Madras Psychological Society, Indian Academy of Applied Psychology, Rehabilitation Council of India etc. Her motto is to help people live a meaningful, productive and a happy life.
ACCOMPLISHMENTS
Worked as Research Associate for a Government project titled, 'Influence of certain psychosocial variables on occupational stress and psychological well-being of women police' funded by Bureau of Police Research and Development, Ministry of Home affairs, New Delhi.


As a part of Central Government project, was responsible for the tool development and standardization. The research process was precisely planned and successfully carried out within the time and financial budget. The survey data was collected directly among 1,800 sample allover Tamil Nadu state, India.


Lead a team of psychologists in the psychometric group assessment (stress and well-being) of over 2000 women police officers all over Tamil Nadu.


Meticulously developed new psychological tool following rigorous scientific steps right from theoretical conceptualization, item generation through literature search and focus groups, item validation, item refining, pilot testing, devising survey blueprint, item analysis, construct validity (Factor analysis), interpretation of the statistical data (labeling the dimensions), reliability, criterion validity and establishing norms.


Presented scientific and theoretical papers in various National and International Conferences: International Gerontology Conference, Visakapatnam, International Conference organized by Indian Academy of Applied Psychology, Visakapatnam, International Conference on Sexology, Chennai, National Seminars and Conferences at University of Madras etc.


Conducted training for development of various soft skills for Senior officers, Sea Captains and Engineers, Commercial and IFS employees, Police officers (Inspectors, Assistant Commissioners etc), IAS aspirants, School principals, teachers and students from various institutions like India cements, Air India, Madras School of Social Work, University of Madras, HIMT, Manidhaneyam IAS Coaching Centre, Bro.Siga Animation Centre (NGO), Police Training College, Chennai Corporation, Public Transport Corporation etc.


Trained and guided many aspiring psychologists



Translated Connor-Davidson Resilience Scale in Tamil language on behalf of Connor and Davidson.www.connordavidson-resiliencescale.com.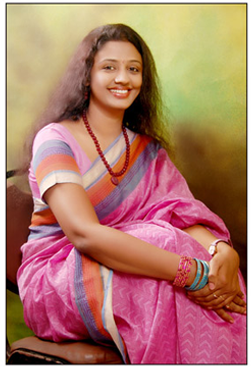 modernization, disbelief in the marriage system are challenges to the mental health of the next generation. Violence, conflicts and other ill things happening in the society reflects the attitude of people who had impoverished family upbringing and poor education. These individuals lack in moral values, right attitude and ethics. The increasing numbers of such people are always challenges to the harmony and health of the society. When resilient family and sound education are missing in a person's fine recipe called life, the result is 'Havoc'. However, blaming on political system and bringing in social revolution is not a pragmatic solution to the problems. The need of the hour is to recreate mentally healthy society with productive, resourceful and cheerful people.

Hence, MANAS aimed to bridge the gap by taking preventive measures in the forms of various awareness programs pertaining to mental health, skill building training and workshops for the society. Wherever, there is a need for intervention in a person's mental health, counseling and psychotherapy services are provided. MANAS aims to shape the society to make people more aware, resourceful, resilient, and productive, which in turn wo uld result in healthy and strong INDIA.

BASIC ASSUMPTIONS OF MANAS
People are having their own unique potential capable of carving their own life


People cannot control all situations in their life, but possess free-will to choose their response to such situations


The potential of human mind is only limited by one's "BELIEFS"


The only things that can be changed is "You"


People are responsible for their own lives and happiness